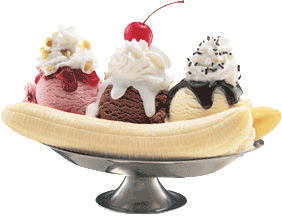 Ahhhhhh! I've been waiting and working towards this day for for 5 whole days!
It is day 6 on the Xtreme Fat Loss Diet and that means I have completed the first cycle of 5 days and I am back to a cheat day with density workout.
Results From Cycle 1:
I dropped 3 pounds and about 1 inch overall. Nothing to write home about and far short of what I expected with Joel's claims of 1 pound per day for 25 days.
I suspect that the weight is water but what do I know?
And I only have a few pounds to lose so maybe it will take a little more effort for me to see results. Fat isn't just going to fall off my body….yet!
But I did take a before picture and will also take them after each cycle I complete so I can also go by how I look.
I sort of already see a weird sort of shifting taking place in physique – sort of a re-shaping and defining thing happening (which it better be after all these strength training sessions).
So, I am hesitant to be disappointed with my numbers that I have achieved so far on the Xtreme Fat Loss Diet because when you manipulate fat AND muscle, you just have to look in the mirror for true results. Nothing else matters.
How Do I Feel?:
The next thing I want to mention is that after being sore from 5 straight days of intense strength workouts, I am no longer stiff or sore!
This is really great since I spent the better part of the week wincing every time I went to sit down on the toilet. (For those of you who don't see it – I just mean my legs hurt really bad).
I never thought a continuous strength training program would actually result in a decrease in muscle soreness. Maybe it was all the protein I took yesterday?
Also, I have always had plenty of energy during the last five days except after my strength workout on day 3. After I had my shake I really wanted to take a little nap.
Other than that, no energy problems.
Today's Cheat Day & Density Workout:
As I mentioned, I have dreamed about this day since the last cheat day 5 days ago!
And I was pretty naughty today too. Here is everything I ate today:
1 bacon, egg, and cheese breakfast sandwich on croissant
1 strawberry and cream cheese filled croissant
1 chocolate filled croissant
Shrimp Alfredo pasta with cheesy biscuits
1 banana split
Uh, where's the actual food here? I recognize egg, and pasta…..but everything else is crap!
The goal of cheat day is to stimulate your body to increase leptin, not go into sugar shock.
My day should have included more foods like pancakes, french toast, potatoes, sandwiches, pizza…..not chock-filled with junk food. Shame on me!
Shame, shame, shame!
I will do better next cheat day.
But again, I am going to do no further damage and just move on. I won't feel too guilty and beat myself up over it.
And I certainly won't beat myself up over the banana split – that was heaven!
Today's workout was back to a density workout. The Xtreme Fat Loss Diet provides 2 workouts per type (i.e. density workout) so that you can toggle back and forth between the two of them each time you are scheduled to do one.
That's pretty cool not just for physiological reasons, but because I bore easy and need a new distraction often.
The good news for today is that I ate plenty of calories and will therefore have more than enough energy to get through tomorrow, which is another fasting day.
Fasting days need 100% mental commitment and toughness. It has very little to do with physiology.
I will be back with day 7 update soon!
Your Friend & Coach,
Susan Campbell, MS, CSCS
P.S. Come on! Let's achieve our fat loss goals together! Join me in the Xtreme Fat Loss Diet by clicking here now –>Xtreme Fat Loss Diet
Related Posts In Series:
Strategic Exercise And Diet Synergy With The Xtreme Fat Loss Diet
Joel Marion's Xtreme Fat Loss Diet Review
Joel Marion's Xtreme Fat Loss Diet Day 1
Joel Marion's Xtreme Fat Loss Diet Day 2
Joel Marion's Xtreme Fat Loss Diet Day 3
Joel Marion's Xtreme Fat Loss Diet Day 4