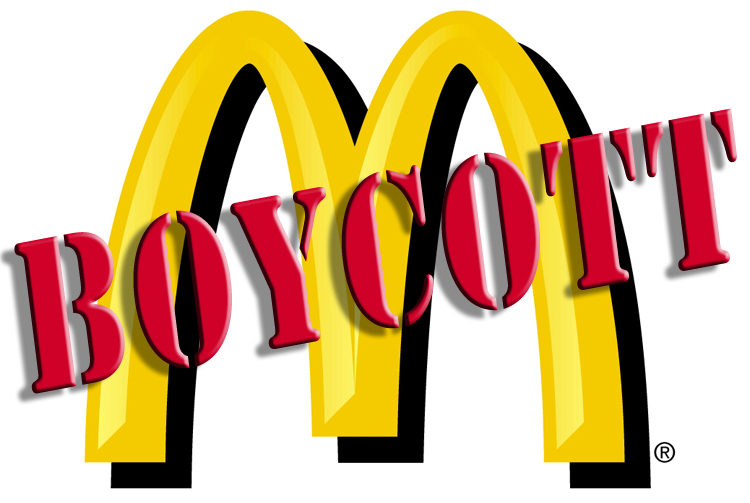 Hey there! I am back with another post with all the top articles I found around the web this week. We've got nutrition, we've got home workouts, and we've got self improvement.
So let's get right into it!
News:
McDonalds happy meal resists decomposition for 6 weeks. Check it out, you won't believe it unless you see it. I've seen these studies before and other people have kept their hamburgers and fries for years and years and the crap never breaks down. Just shows how many chemicals and preservatives McDonalds uses in their food. BTW, I have not eaten at McDonalds since the end of 2004!
Oh and this is classic: check out how they make chicken nuggets. But don't do it if you like them and don't want to stop eating them!
Nutrition:
Over at Mark's Daily Apple, Mark Sisson asks the age old question, is rice really bad for you? I think you might be surprised by the answer – I was. Mark believes in living a primal life and I thought I knew where rice fit in to the blueprint.
There's a great breakfast recipe I am just dying to try and I found it over at Fat Loss Quickie. It's for an awesome high protein apple cinnamon pancake and it looks hella good in the short video they made showing you how to make it.
Home Workouts:
If you're like me and always looking for killer ways to activate my glutes and build them stronger and stronger then the abs expert has a wicked workout for your glutes. Give that one a shot and see if you can walk the next day! Ha!
Looking for a few shoulder exercise variations? Ben Greenfield has 3 overhead press variations for you to try in your home workouts regime.
Nutrition Supplements:
Oh happy day! Prograde Nutrition is now offering chocolate and orange flavored protein powder in addition to their wildly delicious, stevia sweetened vanilla flavor. And the best news is that you can get 20% off all protein powder flavors right now but it won't last long.
OK so you know that you should be taking an Omega 3 nutrition supplement but there are so many to chose from in the store claiming they are all the best you choose not to buy anything. OR you're one of a zillion people who get fishy burps after you take omega 3 supplements. Prograde has a great Omega 3 supplement that is made from krill oil and won't give you fish burps. Wolla!
Self Improvement:
And if you're like the rest of us you may question your capabilities in various aspects of your life – in short, you have a low self confidence. Many people who are trying to lose weight and burn fat are doing so because they don't like how they look. If this sounds like you then you may want to learn how to build your self confidence one day at a time.
Interesting posts from Get Fit & Burn Fat:
The Best Way To Lose Weight Fast
4 Requirements For Good Home Workouts
Nutrition Advice For After Your Home Workouts
I hope you enjoy these awesome resources I found this week!
Your Friend & Coach,
Susan Campbell, MS, CSCS